Riverside High School
Class of 1965
In Memory
Jeanna K. Cesaratto(1947 - 2018)
Jeanna K. Cesaratto
(nee Kegg)
Jeanna K. Cesaratto (nee Kegg), age 70, of Cuyahoga Falls, formerly of Hudson, passed away at home January 6, 2018 after a six year struggle with
breast cancer
.
She was a registered nurse, wife, mother and grandmother, she spent a life caring for others. Born October 6, 1947 in Painsville, Ohio to the late Thomas and Regina Kegg, Jeanna graduated from Painsville's Riverside High School in 1965.
A vibrant young woman, Jeanna not only excelled scholastically but was active as a cheerleader. She was a member of the Homecoming Court, school newspaper and the National Honor Society. She continued her scholastic excellence at Mt. Sinai's School of Nursing in Cleveland where she graduated in 1968. Her working career began as a psychiatric nurse at Mt. Sinai and included Roanoke Memorial Hospital in Virginia, school nurse at Edgemeade of Virginia and floor nurse at Sunny Acres Rehab Center in Warrensville Heights. After raising her children she was thrilled to work on the nursing staff at Seaworld of Ohio. Jeanna ended her working career as a Summa Home Health Care visiting nurse.
In addition to nursing, Jeanna was a commercial artist and calligrapher during her child-rearing years. She ran "Creative Services" from her home in Hudson during the mid-80's. Her most challenging works were the hand-calligraphied certificates awarded annually by the American Society of Metals.
She is survived by her loving husband of 49 years, David; sons, Todd (Rosi) and Anthony; her sisters, Kerri O'Connor and Dana Todd; cherished grandmother of Nora, four and Niklas, two.
In lieu of flowers, the family requests donations be made to Planned Parenthood, 444 W. Exchange St., Akron, OH 44302. Services at the funeral home Friday, January 12, 2018 at 10 a.m. Interment Holy Cross Cemetery. Friends received at RIPEPI FUNERAL HOME, 5762 PEARL RD., PARMA, THURSDAY, 3 to 7 p.m.
Funeral Home
Ripepi Funeral Home
5762 Pearl Rd.
Parma, OH 44129
440-888-0800

Published in Akron Beacon Journal on Jan. 7, 2018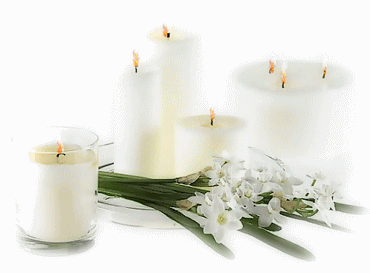 If you are aware of a Classmate who should be added to this page please let us know.